Aries Daily Horoscope for June 23, 2017
You have absolute power and complete control now, which is a great frame of mind right now. This is the perfect time to attain your goals, so if you want to change jobs or even partners, go for it. Everyone will have a hard time saying no to you right now. Friends count themselves lucky to know you, and enemies just don't matter. Tonight, go out and have a good time with family and friends.
Taurus Daily Horoscope for June 23, 2017
You have one last shot at greatness -- and this is a great time to shine! A stream of rich resources washes over you, so make sure you are paying attention. Take notes, no matter how obvious it all seems at the time. You may need to access some of this stuff at a less enlightened moment. Later in the day, it's better to be safe than sorry. Protect yourself and your belongings as well as you can.
Gemini Daily Horoscope for June 23, 2017
Everything seems to be working fine today, which makes your life a lot more interesting. You can learn a lot from someone who insists on telling you their life story. Tonight, pay attention to the common threads running through everyone's personality. A chance encounter with a stranger could lead to a more permanent arrangement. Do your best to keep an open mind at all times.
Cancer Daily Horoscope for June 23, 2017
You have very little trouble figuring out what the problem is today; you just don't know exactly what to do about it, yet. You may be experiencing challenges for reasons that have nothing to do with you -- that's just tension. Pay close attention to not only what other people are saying, but also to how they're saying it -- not to mention what they're doing. All that time and attention will pay off.
Leo Daily Horoscope for June 23, 2017
Your performance is at its peak and you're basking in its effect on others. You are in love with drama, and you'll be the center of attention at every party you attend. But try not to get lost in the glitter of it all. As long as you make a lot of noise, no one will hear what you are really trying to say. Those closest to you are able to decipher your true meaning. Playing is also a strong option this evening.
Virgo Daily Horoscope for June 23, 2017
Don't let too many emotions muddle your enjoyment -- just go with the flow. You've been spending so much time and energy on figuring out everyone else's problems that you may have neglected your own. You are about to realize you also have your needs and your pride. This may be the time to swing your ax or to let the chips fall where they may. Relationships come and go, but the real thing will stick around.
Libra Daily Horoscope for June 23, 2017
There's no sense in sitting around and thinking about it anymore -- take action! If your life needs a change, get up and do something about the situation; if you need to make amends, do it. Downtime is only a state of activity waiting to happen. After the party tonight, make a list of what needs to be done, then combine activities over the coming days as much as possible. Tonight, a long-postponed conversation clears the air.
Scorpio Daily Horoscope for June 23, 2017
Your eyes have a tendency to be bigger than your stomach right now -- do what you can to make sure you don't overdo it. Tonight, turning the other cheek requires more strength than you think. These are all extremely important considerations on this most decadent of days. Take on whatever comes your way, but don't go looking for more of the same.
Sagittarius Daily Horoscope for June 23, 2017
You will be called upon to keep a juicy secret at your family's get-together. Today you are a wizard when it comes to romance, knowing all and telling nothing. Others might be mystified, but you feel too good to care. The fact that someone chose to confide in you may mean more than they are letting on. Could this develop into something more? Only time will tell.
Capricorn Daily Horoscope for June 23, 2017
It might finally be time to let go of something that has been bothering you for a while -- and what better day today? Reliving the past could be keeping you from thoroughly enjoying yourself in the present. Try to forget about the things that were never meant to be permanent. Look to the people who care about you for guidance. Family members are especially supportive right now.
Aquarius Daily Horoscope for June 23, 2017
A sense of wonder is in everything you do -- this season has a way of doing that. Despite moments of chaos and sheer absurdity, life feels worth living. You should find fascination in every little detail today, and you'll roll with the waves whether you want to or not. Withhold any serious communications until after the festivities, and be very sure of what you want to say.
Pisces Daily Horoscope for June 23, 2017
Break free from certain peoples' perceptions of your character at this party you are going to, and use surprise to your advantage. Changing other people's opinions of you may be as easy as dressing differently or saying something surprising. Odd things can still happen to you, even though you may think you're above it all. Things will be different afterward.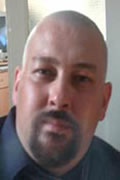 4422
Available
Skills
Clairvoyant, Clairsentient, Clairaudient, Medium, Psychic
Tools
Tarot Cards, Crystals, Pendulum
Subjects
Love/relationships, Career/work, Destiny/life path, Lost objects, Lost people/pets, Past lives, Deceased loved ones