Aries Daily Horoscope for October 22, 2017
A recent encounter that began somewhat playfully turned out to be highly-charged -- and quite passionate, even. It's also tough to forget, which may or may not be a good thing. In fact, you may even have to reluctantly admit that you're obsessing. So if someone close asks you what's wrong, don't be surprised to learn that you're more in the mood to shout than speak softly. It might be best to put some distance between you for the time being.
Taurus Daily Horoscope for October 22, 2017
It's going to be quite a night tonight -- the kind that might go on well into tomorrow. There's only one thing to do: Pamper yourself while the sun is shining, and make sure you've got enough energy to keep going for as long as it lasts. If you have preparations to make, get them done right away and then head home briskly. You need a power nap, a nice, long shower and an intense cup of coffee.
Gemini Daily Horoscope for October 22, 2017
It doesn't matter whether you've planned a casual evening at the movies or a formal dinner at a five-star restaurant. No matter what you've got planned, it's probably not going to happen -- at least, not in the way you thought it would. The universe has decided to throw a heaping helping of the unexpected in your face and, more importantly, into your evening. Don't be upset -- just wait and see how much fun it turns out to be.
Cancer Daily Horoscope for October 22, 2017
You are feeling pretty good about your plans and should be able to extract a fair amount of fun out of the day if you push ahead. If something unexpected comes along that's not quite what you had in mind -- once again -- you can't get too upset about it. You just have to go with the flow and see what happens. Ready or not, here it comes, and you should be ready for it.
Leo Daily Horoscope for October 22, 2017
You're ordinarily the life of the party, and your people may have gotten used to that by now. Weirdly, even though you woke up in the mood to play, by the time evening arrives, you probably just want to snuggle up at home with someone close, a couple of your favorite movies and a giant bowl of popcorn. Go for it. Just tell your fans you'll see them soon, but tonight is just for you.
Virgo Daily Horoscope for October 22, 2017
You're the very soul of accommodation today. You love making others happy, and you're likely to offer your services to achieve those ends any time you think you're needed. That's lovely, but you might forget about your own needs in the process. Don't let that happen! You were recently introduced to someone who could make this a wonderful week for you -- if you let them. Let the rest of the world take care of itself if you can.
Libra Daily Horoscope for October 22, 2017
Making peace comes easily to you and it's one of the things you do best. For some reason, you're just not in the mood to do that right now. It might be because your last attempt wasn't quite as successful or appreciated as it should have been. Or maybe you're tired of listening to why people can't do what it takes to get along. Whatever it is, though, it's convinced you to think solely of yourself this weekend.
Scorpio Daily Horoscope for October 22, 2017
You're equal parts strategist, detective, and analyst -- and you're excellent at all three of those occupations. In fact, your real occupation (the one you get paid for) probably involves a fair amount of digging, on some level. Still, it's easy to see how today's energies can only help you turn up the volume on those qualities. You'd better warn everyone not to try to keep anything from you because it just won't work.
Sagittarius Daily Horoscope for October 22, 2017
You're due for a nice, romantic evening -- in fact, you're willing to do whatever it takes to have one. That includes pretending you don't know that your sweetie has cooked up a delicious surprise for you or heading out to meet someone new. If someone tries to toss you a little hint, with a raised eyebrow, you need to pretend you don't know what's going on -- but just for the time being.
Capricorn Daily Horoscope for October 22, 2017
Your family means a great deal to you -- and your elders are especially dear. When you wake up in the mood to get together with family members today, especially your elders, don't hesitate to postpone your plans. You need to see them, and of course, they are delighted to see you. Of course, you can always take your sweetheart along, or include your family in that friendly gathering coming up.
Aquarius Daily Horoscope for October 22, 2017
You haven't been in this kind of mood for a really long time -- and it's usually been because you've missed certain friends or relatives. You're not willing to settle for just a taste, either. Catching up with those loved ones is your top priority now, and you want to catch up on absolutely everything that's been happening to them. Get comfy and make some coffee, because they're certainly up for it.
Pisces Daily Horoscope for October 22, 2017
The good news is you've got more time to yourself today, and you can stay up as late as you like without worrying about having no energy, a terrible headache, and seriously red eyes tomorrow. The even better news is that there's no bad news. You're due for a great evening, especially if you spend it with someone you've just met and find fascinating -- and you don't have any trouble convincing them!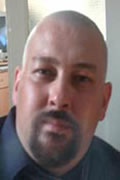 4422
Available
Skills
Clairvoyant, Clairsentient, Clairaudient, Medium, Psychic
Tools
Tarot Cards, Crystals, Pendulum
Subjects
Love/relationships, Career/work, Destiny/life path, Lost objects, Lost people/pets, Past lives, Deceased loved ones