Aries Daily Horoscope for December 13, 2018
Is someone trying to guilt you into doing something that just doesn't feel right? There's a big difference between feeling responsible and feeling manipulated -- and if you get that icky feeling when someone corners you today, it's because he or she is trying to get you to do something you shouldn't be doing. Stand up for yourself and your morals -- and tell this manipulator to take a hike, in whatever language you want.
Taurus Daily Horoscope for December 13, 2018
It is important to understand how you affect the world around you, but conservation applies to more than just the environment. Think of areas of your life where you can cut back a little. If you make the move to restrict your eating, spending or driving, you'll be helping the world while you help yourself. Do not think of these cutbacks as restrictions on your freedom -- rather, think of them as experiments in learning what you truly need to get by in life.
Gemini Daily Horoscope for December 13, 2018
Today your impressive 'can do' attitude will be quite contagious -- if you're not careful, you'll start a hot new trend of activity with your friends. Move purposefully toward one of your seemingly unreachable goals today, and a lot of people will hop on board to try to help you achieve it even faster. This is a great time for a move, a house-painting party or a garage sale! Everything is in place to keep the momentum going for several days.
Cancer Daily Horoscope for December 13, 2018
Ding! That is the bell, indicating that round one between you and someone else is over. This fight might go on for a while, but today you should definitely take a break and try to forget about the competition. No one loves to win more than you, but that doesn't mean you should sacrifice your social life! Keep things in perspective, and make sure you make time for both your private life and your work life. Otherwise, you'll end up a very lonely champion.
Leo Daily Horoscope for December 13, 2018
It's amazing how effective a simple conversation can be. Today, if you are confused about something, do not be afraid to go to the source and ask what the deal is. Asking for clarity is a sign of intelligence, and something that higher-ups will understand and respect. The same goes for emotions: If you don't understand your feelings about someone, talk it out -- and divulge the fact that you aren't yet certain of things. Keep the other person in the loop.
Virgo Daily Horoscope for December 13, 2018
Trying new things can be exciting, but it can also bring out some old fears you thought you had gotten rid of long ago ... so when a chance comes to explore a new area of your life today, remind yourself that you left those issues behind you long ago. Push forward into this day without fear. The world around you is open to suggestion right now, and you have the right ideas. So don't waste time -- get going and get things started. The prognosis is very positive.
Libra Daily Horoscope for December 13, 2018
It's the little achievements that mean the most to you right now, because they offer you an immediate reward and a healthy ego boost. Keep thinking that it's all about quantity, and tackle as many things as you can today. Your multitasking abilities will kick into high gear and carry you through all the unorganized information you get today, so don't worry about getting overwhelmed. The universe isn't testing you, it is letting you run at a full gallop!
Scorpio Daily Horoscope for December 13, 2018
Perfection doesn't really exist, but you can try to achieve it today! All you have to do is stop fighting against things you can't fix. Accept the annoying person in the meeting who talks far too much. Accept the fact that you got a parking ticket. Accept the fact that your hair does not look just like the magazine picture you gave your hairdresser. The little wrinkles in your day are what give it character -- and help you appreciate the smooth times all the more.
Sagittarius Daily Horoscope for December 13, 2018
Applying greater force will not get you farther toward your goals today. Right now, it's more about nuance than about brute strength. Your charms are intoxicating, and people will be eager to comply with what you want, once you show them what is in it for them. True, this tactic will take some time and patience, but the outcome will create much more harmony and affection in your future. So avoid the hard sell, and don't tell anyone what to do. Just show them how fun your way is!
Capricorn Daily Horoscope for December 13, 2018
Teaching an old dog new tricks isn't hard when the dog wants to improve itself! You can sense something new starting in your life, so why not go with this feeling and make some changes? In order to take advantage of an upcoming transition, you'll have to let go of a few old habits. But one glimpse at your possible future will show you that all the effort will be worthwhile. Today you will be handed a golden opportunity on a silver platter.
Aquarius Daily Horoscope for December 13, 2018
Planning for potential future problems will be a much better use of your time and energy than joining people who are busy dealing with today's trivial dilemmas -- many of which can be safely ignored for now. Do not be afraid to separate yourself from the pack -- your reputation won't suffer, and you will stay in the information loop. As a matter of fact, today is the perfect day to go solo.
Pisces Daily Horoscope for December 13, 2018
On the piece of birthday cake that is your life, are you saving the rose made of frosting for the last bite? There's no need to hold off on enjoying the good stuff today. Dig right in, and don't worry that there won't be more coming along soon. You have to relish the gifts you are given today, and use them! Do not put them away for a rainy day, save them to share with someone else or anything like that. What you have been given is yours to do with what you will.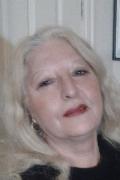 4375
Available
Skills
Clairvoyant, Medium, Psychic
Tools
Tarot Cards, Pendulum
Subjects
Love/relationships, Career/work, Destiny/life path, Deceased loved ones