Aries Daily Horoscope for June 03, 2020
Even if the weather isn't perfect, getting some physical exercise outside would be great. There is nothing better than huffing and puffing to put a smile on your face. It's time to do whatever it takes to get your heart pumping, whether it's dancing, jogging, walking, or roller skating. And if you can do it with a friend or two, you're sure to have much more fun. What are you waiting for? Get out there!
Taurus Daily Horoscope for June 03, 2020
In order to get more romance in your life, go back in time. Not all old-fashioned ideas are keepers, but some of them are lost treasures you could try, especially in these times. Instead of rushing into a new relationship, opt for conversation and courtship. Take things slowly and really get to know the person. If you're already in a relationship, integrate a few courtship rituals into it. At your next meal, pretend you've just met!
Gemini Daily Horoscope for June 03, 2020
A long-lost friend could reappear in your life today through e-mail or some other type of online communication. If you're not certain how you want to reply (or even if you want to), respect that feeling and sit with it for a while. There's a reason you're hesitant to reconnect, and you need time to figure out exactly what that is. Don't bow to peer pressure in this situation. This is a decision you'll come to when you come to it, no sooner and no later.
Cancer Daily Horoscope for June 03, 2020
You can choose some things about your life, but there are certain things that you have no control over, and the sooner you understand that, the better you'll be able to connect with others today. If you spend all your energy trying to force a certain type of interaction or conversation, you won't be fully present. For today, let things happen to you and then react. Don't dictate the topic of conversation. Just let things evolve naturally.
Leo Daily Horoscope for June 03, 2020
A generous person you know is being a little bit less so lately, so don't rely on them like you usually do to toss in extra money. They could be feeling much thriftier and more conservative than usual, and it could put a crimp into your relationship. They could also have a chip on their shoulder about their financial situation and tossing some guilt your way. Put yourself in their place. Work with them and cut them some slack.
Virgo Daily Horoscope for June 03, 2020
Modesty doesn't look as good on you as you might think, so what's with the "aw, shucks" attitude? Your latest achievement deserves a lot more attention than it's getting, so find a way to drum up some press coverage today. No one is going to sing your praises right now except you. If you want to get the credit you deserve, you should spread the word. Don't worry about people thinking you're boasting. They'd be boasting if they did what you did, too!
Libra Daily Horoscope for June 03, 2020
Other people are all quite adept at talking today, but, unfortunately, none of them are good listeners. The burden will be on you to help everyone understand what needs to happen and how to get it done. Sure, you'll have to fight tooth and nail to get the attention you need from them, but who's better at getting attention than you? The stars suggest you use humor to cut through the chaos and get everyone on the same page.
Scorpio Daily Horoscope for June 03, 2020
Are you looking for some stimulation of the intellectual kind? Today is a good day to get it! Your curiosity (if you follow it) will lead you to something very fun and educational. But don't expect a day of research and reading. You can also learn a lot more by getting in contact with new groups of people and talking about various topics. Nothing is out of bounds today, so ask the questions that are burning brightest.
Sagittarius Daily Horoscope for June 03, 2020
Someone's curiosity might drive you a little bit crazy today. They know you know more than you're letting on, and they won't give up trying to pry it out of you! Secrets are for keeping, so stick to your plan to stay quiet about the insider info you have. You can try to avoid them, but you know deep down inside that it will be much more fun to watch them squirm, full of eagerness to know what you know. Enjoy this powerful feeling. You're like a cat with a mouse right now, and it's fun!
Capricorn Daily Horoscope for June 03, 2020
Acting spontaneously today could get you into a bit of trouble, so consider yourself warned. Plans are your friends and not to be ignored. They'll help you stay on task for the day. Clear-mindedness is good. Right now, you need to get a better grip on the forces that are working around you, but you won't be able to do that if you're going off doing whatever you feel like doing whenever you feel like doing it. Stick to the plan and don't deviate from it any more than you have to.
Aquarius Daily Horoscope for June 03, 2020
This morning should be fairly quiet and calm, which could lead you to have a much more grounded day than you've had in a long while. This is a wonderful opportunity to catch up on chores, errands, or taking care of overlooked projects. Think of it as "lifekeeping" as opposed to housekeeping. You'll have a chance to rearrange a few things in your life and make your immediate surroundings a lot more pleasant.
Pisces Daily Horoscope for June 03, 2020
Whatever you've been contemplating is something you have to stop contemplating. Today, you should finally just do it! Your stalling tactics are wearing thin, and there is no point in putting things off any longer. What are you afraid of? Rejection? Success? Be proactive today, and see for yourself that whatever you fear really isn't that frightening after all. Once you dive in, you'll see how fun and easy it is.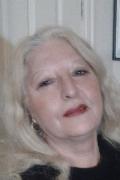 4375
Available
Skills
Clairvoyant, Medium, Psychic
Tools
Tarot Cards, Pendulum
Subjects
Love/relationships, Career/work, Destiny/life path, Deceased loved ones