Aries Daily Horoscope for February 20, 2019
There's an air of impatience today, and for once it's not coming from you. You're usually the one who is pushing for things to go further faster, but right now that's not a high priority for you—things are already working well. It might take a bit of explaining to set the worried minds of coworkers or family members at ease. Let them know you're in control and you know exactly what you're doing (even if you don't). Right now it's important to stay in control.
Taurus Daily Horoscope for February 20, 2019
Even though your time is completely your own right now, there is no time to waste. Just because you don't feel pressure from outside forces does not mean that the speed at which you travel effects only you. Other folks are depending on you to put your best foot forward and fight for your perspective. They want you to value how you feel about yourself, if for no other reason than it makes you happier—and more pleasant to be with. You are supported.
Gemini Daily Horoscope for February 20, 2019
Good things come to those who wait—so if you have been waiting for a time when things might free up a bit, today just might be the day! If your schedule is packed, get ready for some last minute cancellations or rescheduling. You might want to have backup plans so you can make use of the extra time fully—think of something that you can do by yourself at a moment's notice. Patience is a hard skill to master, but you have been an excellent student, and today will bring you your reward.
Cancer Daily Horoscope for February 20, 2019
Feel free to push your agenda today without any hesitation—the people you're dealing with are ready for a fresh voice, and you might be the perfect person to give it to them. In terms of work and in terms of play, your role among your people is growing in importance, as they realize that there are things that only you can make happen. People are cozying up to you and buttering you up—you might be right to be skeptical (but not suspicious) of their motivations.
Leo Daily Horoscope for February 20, 2019
Your hot new idea is burning up among your most forward-thinking friends—people like the direction you're taking things and they want to go along for the ride! Get ready for a huge increase in social traffic, as people come into and out of your life in amusing patterns. Visitors from out of town might end up staying longer than planned, but you'll be eager to extend your role as host and tour guide. You have a clear plan and the time you need to carry it out.
Virgo Daily Horoscope for February 20, 2019
It might feel like you are walking against the wind today. If this happens, consider simply reversing your direction. Go with the flow and use your flexibility to smooth down any bumpy roads on your journey. If you hit a brick wall or other obstacle, use your creativity to find a way around it. Confrontation isn't always required to overcome the things that are holding you back. Keep things simple and just find another way to do what you need to do.
Libra Daily Horoscope for February 20, 2019
When asked your opinion today, do not be intimidated by the person who is doing the asking. Share your feelings—you might want to candy coat a few things, but you should not dilute your true perspective. Right now you have a strong clarity, so what you see is the truth, whether it's a popular viewpoint or not. You might be seeing some potential problems brewing, so do what you can to prevent things from running off track, but don't beat yourself up if you can't fix everything.
Scorpio Daily Horoscope for February 20, 2019
Get ready to put on a command performance today—you may not want to go public with your latest news, but it seems like no one can wait for the inside scoop. Divulge only as much as you want. Sharing is an elective, not a requirement. So be strong and hold tight to your personal boundaries. It is true that sharing who you are is the only way to connect with other people; but it is also true that if you give too much of yourself away, there will be nothing left of yourself to cherish.
Sagittarius Daily Horoscope for February 20, 2019
If you are in a contemplative mood, go with it—now is a very good time to take stock of what has been going on in your life. Stepping away from the heat of the action is a wise move, so if you can rearrange some events in your calendar and free up some thinking time, that would be a very good thing. Focus your thoughts on assessing your recent decisions—and their consequences. If making some quiet time is not going to happen today, try to make some room for it soon.
Capricorn Daily Horoscope for February 20, 2019
If you are in the middle of important negotiations or trying to make group travel plans, then today is a good day to try and finalize things. You may need to be the person who pushes for a speedy resolution, so prepare to be more assertive than you might normally be. Time is running out and you need to act quickly to get the best perks or amenities. You're the person who's in the middle of everything, and this enviable position is giving you a lot of power.
Aquarius Daily Horoscope for February 20, 2019
Right now you need to stop yourself from continuing down the path you're currently on. It's not that you are necessarily on an incorrect route, but you need to stop and take in your surroundings before you keep going. Do you truly realize where you are, what you're doing and what you're about? These are all heavy questions that may be difficult to answer, but they're much easier to answer when you're not flying through your life at a million miles an hour.
Pisces Daily Horoscope for February 20, 2019
Today is all about making connections. If you are currently in a romantic relationship, you need to set aside some time to be alone together and get back in sync. If you're looking to start a romantic relationship, spread the word around your network of friends. Chances are good that someone will know someone who might be perfect for you—or at least good for a fun night out. Professionally, you have been working your network well, and if an opportunity comes up today, follow up on it.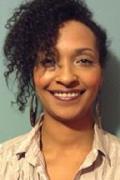 4168
Available
Skills
Clairvoyant, Clairsentient, Clairaudient, Medium
Tools
Tarot Cards, Angel Cards
Subjects
Love/relationships, Career/work, Destiny/life path, Deceased loved ones