Aries Daily Horoscope for July 02, 2020
Keeping an aggressive attitude will only get you frustrated right now, because the people around you aren't feeling any urgency or motivation. They may be slow to respond to your questions or demands, so try to focus more on personal projects. Go solo for the next few days. Being active is usually a good thing, but if you've been running on overdrive for a while, it's now time to slow down. Before you get overheated, you need to stop and just let things cool off.
Taurus Daily Horoscope for July 02, 2020
Someone else's acclaimed success could shine a bright and flattering light on you today! You deserve to share this spotlight, so don't refuse it. It's a nice gesture to be humble, but you know what you did and that you did it well. Accept a compliment and feel proud of who you are and the role you play in other people's lives. The fact that you helped someone is almost as important as they way you helped someone.
Gemini Daily Horoscope for July 02, 2020
Pay closer attention to your dreams, both the kind your subconscious cooks up while you sleep and the kind your conscious mind creates as part of your life goals. They may seem like fanciful ideas that express your innermost hopes, but they can also be a real roadmap to get you from where you are now to where you want to be. Talk with a friend and compare dream stories. They may help you identify patterns that shed a lot of light on your life.
Cancer Daily Horoscope for July 02, 2020
Make any sort of impulse buy today and you may regret it. This isn't a good time to throw your money around, even if you recently came into a small windfall. As a matter of fact, any new money you have just come into could get taken away sooner than you think. Unexpected expenses or an emergency could force you to raid your rainy day fund when the sun is still shining. Plan out any purchases right now. If you absolutely need to buy something, make sure you save the receipt.
Leo Daily Horoscope for July 02, 2020
Creating an intellectual connection with someone is easier than you think. It just requires you to be bold. If you need to make headway with someone, today is the day to push forward. Put in just a little bit more effort than you might be comfortable with. Have no fear. Someone will be there to give you the moral support you think you need. Of course, don't be surprised if you end up being just fine on your own! You have the brains to take the conversation in all the right directions.
Virgo Daily Horoscope for July 02, 2020
You should expect a lot of activity around you today. In fact, there could be a little too much. In other words, you could be a bit overwhelmed by everything going on in your world. You won't be too directly involved in any of it, but try not to take that as a bad sign. Don't be sorry that you're not wrapped up in all the drama. Instead, be relieved that you can go off and do your own thing while others drive themselves crazy.
Libra Daily Horoscope for July 02, 2020
Sometimes when you finish a journey, you arrive at a place that looks very different from what you thought it was going to look like. You might be disappointed; you might be pleasantly surprised. But you should definitely be hopeful that things will get better. You are where you need to be, and if you aren't happy about the accommodations, be patient. Learn to live with it and explore what it offers. This place you're in has much more to offer than you realize.
Scorpio Daily Horoscope for July 02, 2020
The little idea you nurtured so brilliantly is going to hatch today. Before you know it, you'll need to nudge it out of the nest and watch it fly on its own. You're the generator of this innovation, but you might not be the person to guide it through to completion. Take your ego out of the equation and let other people in on the fun. Now that your ideas have established a foothold in the real world, there may be some criticism. You have nothing to be worried about, so stand proud.
Sagittarius Daily Horoscope for July 02, 2020
You're moving into an introspective phase right now, which is going to help you focus more on what you need to do in the future. The next few days should be all about keeping things quiet and spending your free time contemplating. If a friend has their heart set on a crazy night out, tell them you prefer a quiet night in. They might be up for it, online or in person, and the two of you can take things to a more significant level.
Capricorn Daily Horoscope for July 02, 2020
Self-discipline isn't easy, especially now, when so many different ideas and opportunities are tempting you to scatter your energies. Think of these temptations as tests of your willpower. There's a direct connection between refusing something you know isn't good for you, and welcoming something that is good for you. You know the things to avoid, so avoid them. This may require a last-minute revision of your plans.
Aquarius Daily Horoscope for July 02, 2020
You'd be wise to compromise today, because it will enable you to get what you want without ruffling the feathers of powerful people with short tempers. Your ability to see things from a different perspective will help you come up with ideas that everyone can agree to, but that doesn't mean that you shouldn't consider your needs important. Driving a hard bargain is a skill you should work on developing. Be tough and don't budge on what you're willing to give.
Pisces Daily Horoscope for July 02, 2020
Has someone been putting you under pressure to be perfect lately? Ignore them. Shake loose of their appraising gaze and invite them to focus on someone else for a while—like themselves. You add sunshine to the lives of most of the people you touch, so why worry about the one person who is still stuck in a fog? Let go of the few missteps you've made. After all, everyone else who matters already has. Reorganize your social circle to leave unhealthy people outside of it.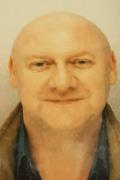 4194
Available
Skills
Clairvoyant, Clairsentient, Clairaudient
Tools
Tarot Cards, Angel Cards
Subjects
Love/relationships, Career/work, Destiny/life path