Aries Daily Horoscope for June 20, 2019
Make sure you keep your wits about you today—and stay ready to defend yourself. Some petty, jealous people might try to cast some of your recent actions in an unflattering light, and the longer you ignore these folks, the harder it will be to prove them wrong. Protecting your reputation should be one of your top concerns today, so delay any other responsibilities you may have. Take care of yourself—and your public persona—first.
Taurus Daily Horoscope for June 20, 2019
For stability and harmony today, seek out the company of friends who have known you a long time. They will make you feel more grounded and content. Avoid wild adventures right now and say no to any invitations to new or mysterious places. It's best if you try to get back in touch with the simpler things in life. Besides, these good friends of yours would love a chance to spend some more time with you. All of your relationships could use a lot more of your attention.
Gemini Daily Horoscope for June 20, 2019
The easy life is not for you today—you are in the mood for a challenge, and you might just be given a very intriguing one today. You are learning (slowly but surely) to appreciate the fact that a goal that's easy to attain is not as fulfilling as a hard-won victory can be. So take the more difficult route today—it could tax your energy to the maximum limit, but it will reward you with a great pride that will feed your ego in a powerful way.
Cancer Daily Horoscope for June 20, 2019
When trying to help a sad friend, you need to do more than merely listen and provide a shoulder to cry on. You also need to pay attention to what you hear—and act on it. So if you think that the best cure for a pal's blues is a hot night out on the town, but she or he doesn't feeling like going out, don't force the issue. You can't ask people to deny their feelings. If you do, you run the risk of making them believe that you find them burdensome.
Leo Daily Horoscope for June 20, 2019
Some insecure people whom you know (and love) are feeling especially sensitive today, so be careful not to hurt their feelings—doing so may be even easier than usual. While you don't relish the sensation of walking on eggshells around them, just try to give them their space throughout the day. Your happiness is important to them, but be aware that if you talk too much about your recent accomplishments, you could seem somewhat arrogant.
Virgo Daily Horoscope for June 20, 2019
Working with another person today will be just as much fun as you were expecting it to be, but it could also create a critical turning point in your life. If you are ready for change, it is ready for you. You are all set to have a good time with creative brainstorming, and you will definitely not be disappointed. However, your tasks will not be all about play. There is some serious advancement going on in your life, and this transition is no laughing matter.
Libra Daily Horoscope for June 20, 2019
Every single choice—and every single mistake—that you've made in your past has helped deliver you to where you are right now in your life. Your past might be behind you, but it will always be a part of you. Today you'll get to use some things that long-ago trials and tribulations taught you—but those distant dramas will now seem terrifically amusing. Time heals all wounds, and it even adds an aspect of humor to the bad times.
Scorpio Daily Horoscope for June 20, 2019
A very important decision must be made today, and you might not have as much input as you would like. Your power in this particular situation is fading, so you probably shouldn't try to force the issue. Attempting to flex muscles that you don't have could make you look quite silly. A little bit of self-control will pay off big down the line, when you will be remembered as being a very reasonable and level-headed person.
Sagittarius Daily Horoscope for June 20, 2019
It takes real talent to come up with new ideas, and you have got it in spades today! Your original mind, coupled with your ability to express yourself clearly and succinctly, is going to get you noticed and earn you a lot of respect from the people around you. This is a great time for you to step into a leadership position, because people are hanging on your every word and eager to do just about anything you tell them to do. Be magnanimous with your power.
Capricorn Daily Horoscope for June 20, 2019
You'll get some clear signs today that your plans are working—and working well! Use this positive reinforcement to raise your spirits and help you weather the ups and downs that are coming your way today. There's no reason to let anything dampen your good mood, not even a grumpy sourpuss or two. Flash them a smile and tell them not to get discouraged. Tell them that if they simply follow your example, they'll soon be smiling just like you!
Aquarius Daily Horoscope for June 20, 2019
Sometimes having restrictions put on you can help you, instead of hindering you. So if you're feeling as though your hands are tied today, do not try to free yourself. Accept the parameters you're given, because they will spark your creativity and force you to be even more innovative than you normally are. Necessity is the mother of invention, and you're entering a situation where you need to get things done, whether other people want them done or not.
Pisces Daily Horoscope for June 20, 2019
Some very interesting news is coming down from one of your friends in high places today, so get ready to rearrange your schedule so you can take advantage of some new social opportunities. You are going to be eager to show off the new and improved you! This day is all about making yourself see things in a new light and opening yourself up to new possibilities. Change is coming, and you are more than ready for it!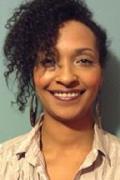 4168
Available
Skills
Clairvoyant, Clairsentient, Clairaudient, Medium
Tools
Tarot Cards, Angel Cards
Subjects
Love/relationships, Career/work, Destiny/life path, Deceased loved ones