Erris
Purchase your psychic reading online today, with our Crystal Heart Psychics team.
Select you call duration in our drop down menu - all credit cards readings are 99p (GBP) per minute.
Simply complete our online psychic readings booking form, you will be provided a PIN number and Telephone number to call.
For further details, see our GET A READING page, under the PSYCHIC READINGS tab.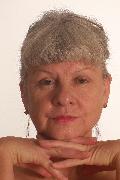 4297
Logged Off
Subjects
Love/relationships, Career/work, Destiny/life path