Alexander
Alexander loves to help clients find a solution to situations so that they can move forward and feel secure that the choices they have made are positive. He is a psychic clairvoyant, specialising in love and relationships as well as career progression. He is also trained to use angel cards.
Alexander is accurate, honest and caring
Alexander is very straight to the point and straight talking. He also provided validation that I was really happy about.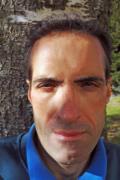 Pin: 4163
Logged Off
Skills
Clairvoyant, Psychic, Clairsentient, Life Coach, Counsellor, Psychic
Tools
Angel Cards, Runestones, Tarot Cards, Crystals
Subjects
Love/relationships, Career/work, Love/relationships, Career/work, Destiny/life path