Cat Muratore
Cat has 29 years experience in psychic readings, using both clairvoyance and tarot cards. Cats approach is kind and compassionate but honest. She will not shy away from answering the difficult questions, but always works to find positive solutions to your problems. Cat is very good at pin pointing certain relationship dynamics and helping to get the bottom of situations that can be emotionally tricky.
I just spoke to Cat and she was brilliant, straight to the point and extremely accurate. Thanks Cat.
Cat was great to speak to, she got straight to the point and assisted me with my decision.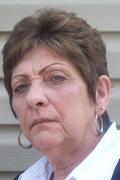 Pin: 6151
Logged Off
Skills
Clairvoyant, Clairsentient
Subjects
Love/relationships, Career/work, Pets/animals, Destiny/life path