Molly
I have over 35 years experience specializing in all aspects revolving around love especially. I also specialise in career, finances and past life regression. I look forward to helping guide you through the hardships of life. Let me use my gifts by blending their inspiration and life experiences to create a well-rounded guidance that concentrates on self-discovery and interpersonal relationships. It is my goal to help you access information about your life, relationships, and career issues in a way that is most meaningful to you When working with me. That is why it is important for us to keep working together. I enjoy my callers by helping others to live a life of emotional peace and harmony. I look forward to connecting with you.
Molly is lovery calm caring and lovely....she is straight forward and very honest and don\'t hesitate to guide you... Thank you molly for your help...you the best...lots of love send to you...will definitely call back. BM
Molly is simply fabulous, she is so warm and positive and just by talking to her is enough to brighten anyone\'s day. So loving and warm and caring it was just lovely to speak with her.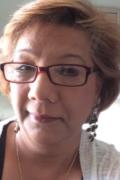 Pin: 4146
Logged Off
Skills
Clairvoyant, Clairsentient, Clairaudient, Life Coach, Counsellor, Medium, Psychic
Tools
Tarot Cards, Crystals, Angel Cards
Subjects
Love/relationships, Career/work, Pets/animals, Destiny/life path, Lost objects, Lost people/pets, Past lives, Deceased loved ones
Counselling
Counsellor, Life Coach